Sandon Soccer Ltd
News Report
Coronavirus (COVID-19) Statement
Author: Paul, 21/03/20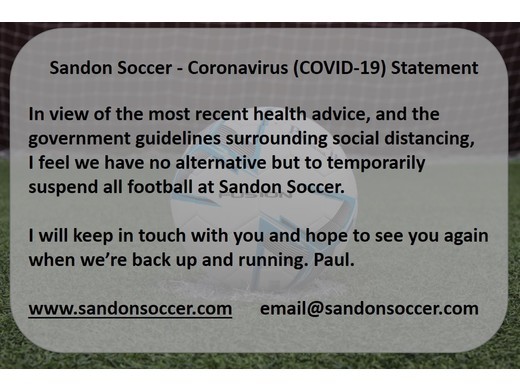 Sandon Soccer - Coronavirus (COVID-19) Statement

In view of the most recent health advice, and the government guidelines surrounding social distancing,
I feel we have no alternative but to temporarily suspend all football at Sandon Soccer.
I will keep in touch with you and hope to see you again when we're back up and running. Paul.
www.sandonsoccer.com email@sandonsoccer.com
Follow the site to get the latest news and results straight to your email
Contact Us

Paul Waldren
email@sandonsoccer.com
07983881270